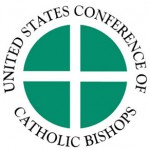 UNITED STATES CONFERENCE OF CATHOLIC BISHOPS (USCCB)
Offering news, information, articles, and videos of the evens affecting our faith.
EWTN
Mother Angelica's Global network. Great place to begin, re-ignite, or deepen your catholic faith.
THE VATICAN
VATICAN NEWS
The Vatican Today.  All the latest news and information regarding the Pontiff and the Vatican.
DIOCESE OF FALL RIVER

VOCATIONS
Diosese of Fall River Vocations Office
PRAYER LINE
The Prayer Line is run by fellow parishioners that have committed to pray for your intentions. If you would like to add your intentions, please call:  774-202-0163 or e-mail tigger379@comcast.net